"Quality, Health, Safety and Environmental Management"
Quality
BSL Group is committed to be a leader and recognized player of its industry by providing a world-class service and products that consistently exceed customer's requirements and expectations. BSL had applied several proactive measures in enhancing the effectiveness and efficiency of its Quality Management System; among them are the implementation of well-established Quality Policy, Manual, and Procedure which defined the Company's Vision, Mission and Objectives.
Our Quality System accredited with ISO 9001:2015 by Det Norske Veritas (DNV GL) as well as high quality accreditation from First Point Assessment (FPAL) and Bureau Veritas (BV).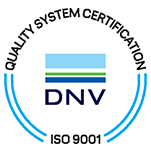 Health and Safety
"Our Commitment: Safety First!"
BSL Group is committed to the protection of people, assets and achieving the highest achievable workplace Health and Safety performance through our serious commitment. By adopting globally accepted standard practices, the Health and Safety performances are continuously improved including reducing the risks of property damage, occupational illness and negative operations impact. This commitment also applied throughout company's global operations.
Environment
All BSL operations are performed in accordance to the environmental legislation with no significant impact on the environment. The Company has adopted best practices regarding environmental conservation and preservation. Every employees are encouraged to adopt these practices in their business operations. The best practices pertain to three issues:

Integrate the consideration of environmental concerns and impacts into our decision making and activities

Promote environmental awareness among employees and encourage them to work in an environmentally responsible manner

Minimize the harmful emission and negative impact to the environment